Adreco Plastics has won the Best Consumer Product Design award at the 2022 Plastics Industry Awards in partnership with its highly valued customer, VENTETE. The company was also named as a finalist in the Supplier Partnership – Toolmaker category, also alongside VENTETE. The awards were presented at a gala dinner on 18 November at London's Intercontinental Park Lane Hotel.
The accolade follows a long history of success at the prestigious industry awards, with awards previously won in various categories since 2015, including Supplier Partnership – Toolmaker winner in 2021. The Best Consumer Product Design rewards design credentials, partnership working and expertise that demonstrate quality, innovation and creativity. Leading experts from the international plastics sector scrutinised each of the finalists' work to establish the quality of the design work that took place to bring the product to the consumer market.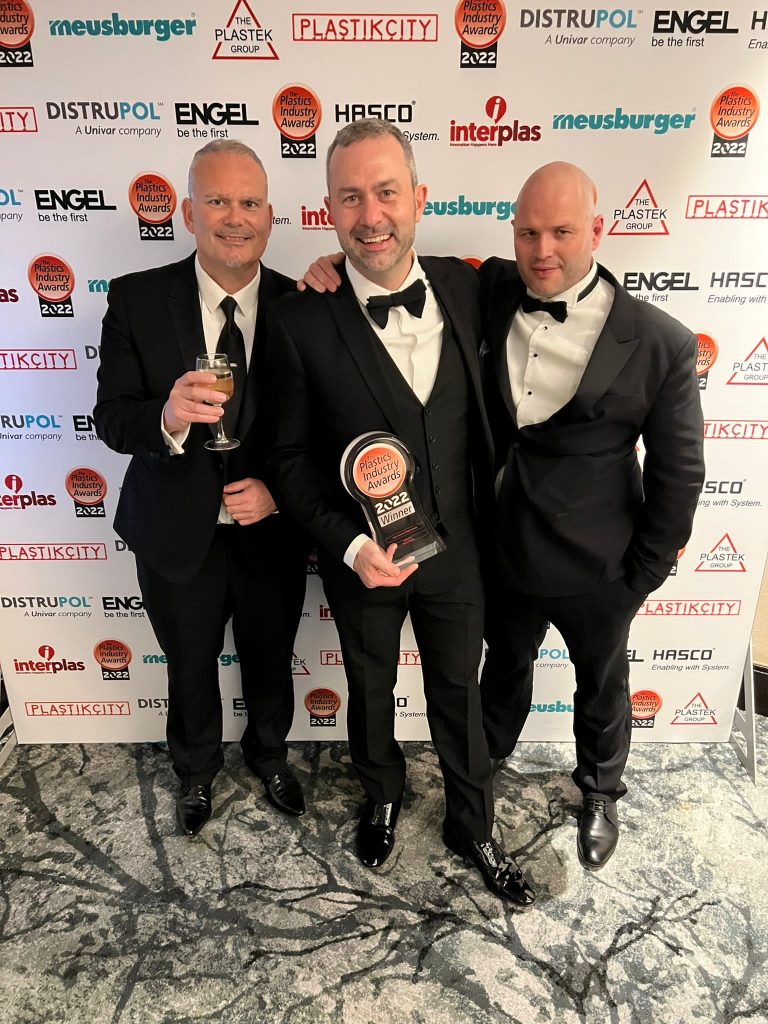 Sam Hill, CEO at Adreco Plastics, says. "We are delighted to win the 'Best Consumer Product Design' category with VENTETE at the 2022 Plastics Industry Awards! If it couldn't get any better, we were also a finalist in the 'Best Supplier Partnership – Toolmaker' category. I would like to thank everyone involved in making sure that this outstanding piece of partnership working and design excellence was recognised and rewarded at such a prestigious event."
The Plastics Industry Awards take place annually to recognised and reward innovative and exceptional performance across the plastics industry. Now in their 21st year, the awards are firmly established as the forum for recognising and rewarding the best companies, projects and individuals in the plastics manufacturing sector.