Adreco plastics is a UK plastic injection moulding company. Founded in 1977 in Milton Keynes, the UK's most prosperous city, and has been manufacturing for over 40 years
Agriculture
Injection Moulding
Farms and agricultural companies are switching to plastic injection moulding as a low-cost alternative to using metal. Adreco Plastics is committed to providing high-quality plastic injection moulded parts to this crucial sector at competitive prices, without compromising on product quality. As injection moulding technology advances, so we keep pace with the increasing demands of agriculture. We work closely with farmers, agriculture consultants and other experts to produce what is needed to keep farm-wheels turning across the UK and abroad: durable, flexible and, above all, effective plastic components and equipment.
One consistent current issue in the agriculture sector is sustainability. The greater focus on environmental concerns means that our customers seek products that are built to last. At Adreco Plastics, we take pride in the durability of our work, and our plastic injection moulding methods are subjected to stringent quality control tests to ensure their resilience.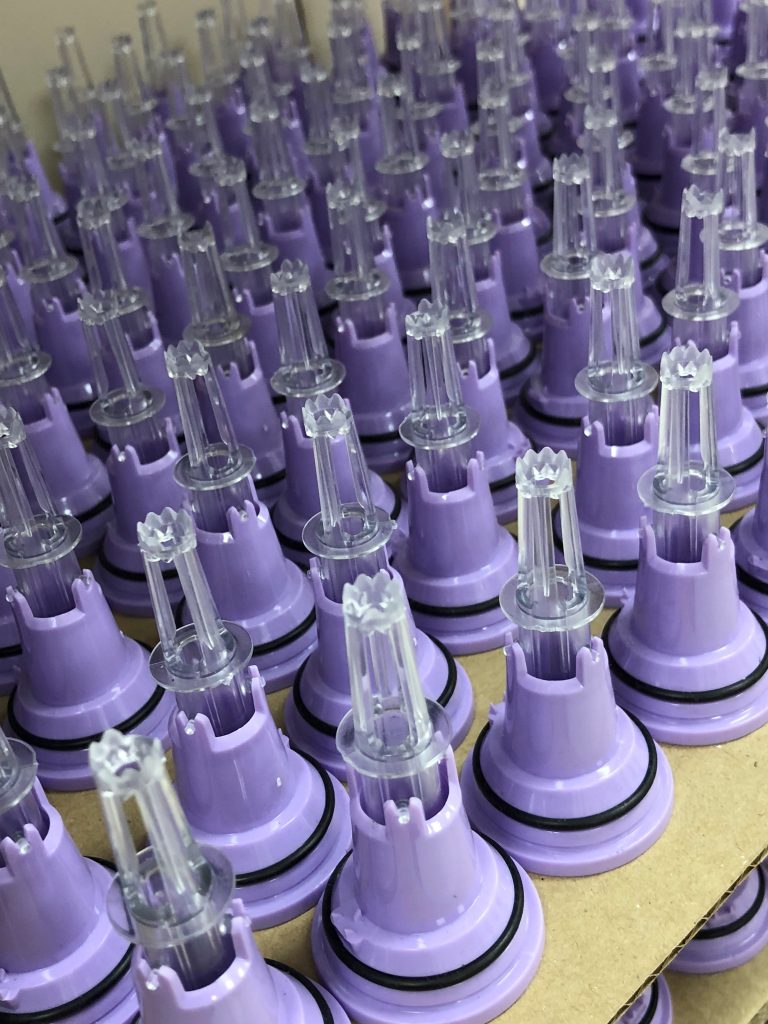 Why choose plastic
Injection Moulding
The breadth and scope of what can be achieved via plastic injection moulding are astonishing. Customers with very precise requirements can take advantage of the custom moulds to create exactly what they need. Results are lightweight and robust, able to withstand direct exposure to the elements.
Injection moulding on the farm
Agriculture brings with it demanding working conditions, which often involve heavy wear and tear and frequent exposure to adverse or extreme weather. Farmers need to have easy access to equipment, vehicles and tools that work as hard as they do, which is why our robust plastic injection moulding methods bring with them many advantages on the farm.
Modern plastics and polymers offer significant
benefits to the agricultural sector:
They have astonishingly high levels of toughness and impact resistance.
They are resilient, withstanding adverse temperatures outdoors without degrading.
They are light, easy to clean and resistant to moisture and dust.
Finally, the plastics used offers a hygienic finish: they can be safely included in applications and equipment used for feeding, watering, birthing, milking or cleaning animals.
Plastic injection
moulded components
Plastic injection moulded components and products can be found in a wide range of farming applications.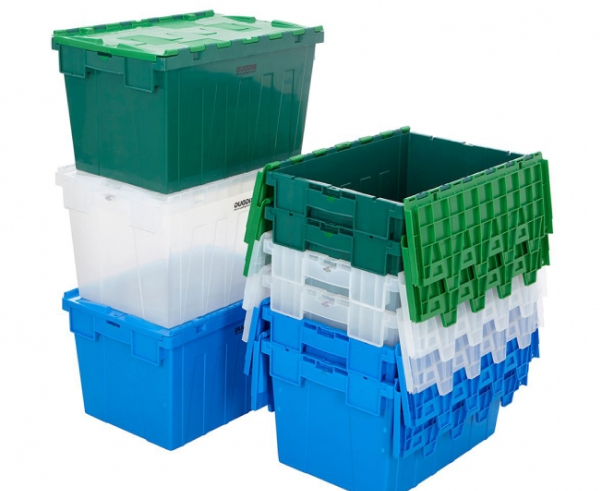 We serve other sectors too…
Our automotive customers have come to rely on our ability to deliver high-quality, low-cost plastic injection moulded parts, tools and components for vehicles across the UK and beyond. However, we don't just work in this single sector. We are also a leading supplier to the medical sector, defence and security, construction, retail, automotive, packaging and lighting.
Our quality standards are exacting and everything that we produce is subjected to rigorous safety testing and quality control.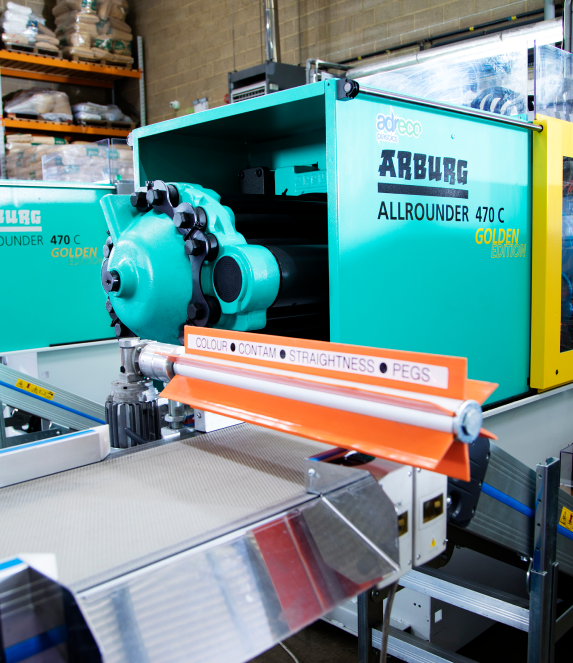 Want to find out more Adreco's automotive injection moulding services?
To find out how our automotive moulding services can help you and your business, or to request a quote for automotive tooling and moulding, please get in touch.