Injection moulding

in Manchester
If you have a plastic injection moulding project that you would like to discuss with an Adreco Plastics expert, please get in touch by phone or contact the team via the website today.
What is Plastic injection moulding?
Plastic injection moulding involves melting down tiny thermoplastic polymers, or plastic pellets, to make them malleable enough to pour into a mould. This then reshapes the now liquid polymer material into the precise shape that is required to make an item, piece of equipment or component.
Such is the versatile nature of the process that extremely precise specifications can be achieved in as many, or as few quantities as a client requires for a particular project. The low amounts that can be ordered make the process ideal for creating prototypes required for products that are being updated, for example, or being brought to market for the very first time.
The plastic injection moulding process is extremely flexible, yet it involves various precise stages, from the initial design of the bespoke moulds to final quality controls. In between these two stages comes the complex technology involved in actually creating the plastic injection moulded component.
First, a computer feeds plastic pellets into a state-of-the-art moulding machine based in Manchester, moving them from the hopper through the machine to heat them and then inject the melted plastic via a nozzle into the mould. The mould then holds things steady as the plastic cools and solidifies into the required shape. As the plastic cools, it expands, pushing the parts that make up the moulders apart and releasing the finished product, ready for inspection.
Why choose Adreco Plastics in Manchester?
Plastic injection moulding specialist, Adreco Plastics, was founded more than 40 years ago in Bletchley, Milton Keynes. The firm has been in business there ever since. Over these four decades, the injection moulding Manchester expert has built up a reputation for advanced plastic injection moulding techniques and top-quality products that are flexible, reliable and highly effective. Adreco Plastics can also provide post-production services, including,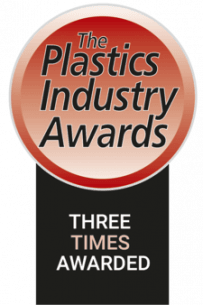 The company offers exceptional value for money, outstanding customer service and will deliver on time and to a very high standard. All products are carefully checked and undergo exacting quality control measures before they are allowed to leave the premises for dispatch to the customer. Adreco Plastics can work on both simple and highly complex projects, always listening carefully to the client brief and remaining in close contact with the customer throughout the process to ensure a high-quality result.
Plastic injection

moulding UK
Adreco was founded in 1977 in Bletchley, Milton Keynes and has been manufacturing for over 40 years. Winners of the 2017 Plastics Award, Adreco Plastics is a privately owned and dynamic business with main facilities in Milton Keynes, the UK's most prosperous city, and extended facilities in Shenzhen, China.
Low volume injection

moulding UK
Our automotive customers have come to rely on our ability to deliver high-quality, low volume plastic injection moulded parts, tools and components for vehicles across the UK and beyond. However, we don't just work in this single sector we work in a variety of sectors such as medical, agriculture, military and defence and much more.
Types of

Plastic injection moulding
Such is the versatility of the plastic injection moulding process that there are several different types, each offering benefits for different projects, components and pieces of kit. In fact, injection moulding itself is an entirely separate process to blow moulding, as it creates solid components, while the latter produces hollow plastic products, such as toy casings, automotive items and protective packaging.
Returning to injection moulding, however, there are several different types. Thermoplastic injection moulding changes plastic pellets into a liquid that is then passed through the machine into the mould to set and be reshaped into the desired form. Unlike thermoset plastics that cool into a permanent solid, however, thermoplastics can return to a liquid state if heat is reapplied.
Over-moulding, on the other hand, is a process by which a plastic injection moulded product is covered by another substance, such as metal or rubber, to improve its durability or performance. This can also be known as two-shot moulding. Similarly, insert moulding uses two different materials, but the plastic is inserted into a cavity within the mould that surrounds an inner section containing the different material. So, the plastic becomes the outer layer. Again, having a centre made from a different material can add durability and strength to a finished component and help reduce a larger product or piece of machinery's overall weight.
Adreco Plastics serves a large number of sectors across the UK and beyond. These include the automotive sector, where products are used in both mass-produced and bespoke vehicle engineering processes, including steering wheels, trim, radio controls, fuel systems and headlight surrounds. In the agricultural sector, Adreco Plastics get involved in manufacturing components for crates, pallets and bulk containers, farm machinery and irrigation system parts, packaging and animal feed sacks – basically, anything requiring high levels of durability and hygiene.
Hygiene and the ability to sterilise are also key factors for customers in the medical sector, which rely on Adreco Plastics for such items as
Medical implants and orthopaedic devices
Surgical instruments
Diagnostics and patient monitoring components
Finally, Adreco Plastics also serves customers in the military and defence arenas, which require optimum reliability and precision when it comes to their equipment and kit. Other areas covered include construction, packaging, food and beverage, lighting, point of sale and retail. Each sector has its own individual requirements, industry regulations, product specifications and preferences, all of which can be easily accommodated using Adreco Plastics' advanced injection moulding machines and technology.
Here is a list of areas that Adreco plastics caters to
Manchester
London
Milton Keynes
and many more