The construction industry has a huge impact on every single aspect of our lives, from the homes we live in to the shops we make purchases at, the roads we drive on and the commercial facilities where we earn our living. There are a lot of advantages of plastic injection moulding in construction as the sector requires workable, reliable products and solutions to construction and industrial applications that required highly specialist properties. These products and solutions need to be straightforward to access, competitively costed and subjected to rigorous quality control and manufacturing standards. That's where plastic injection moulding for construction comes in.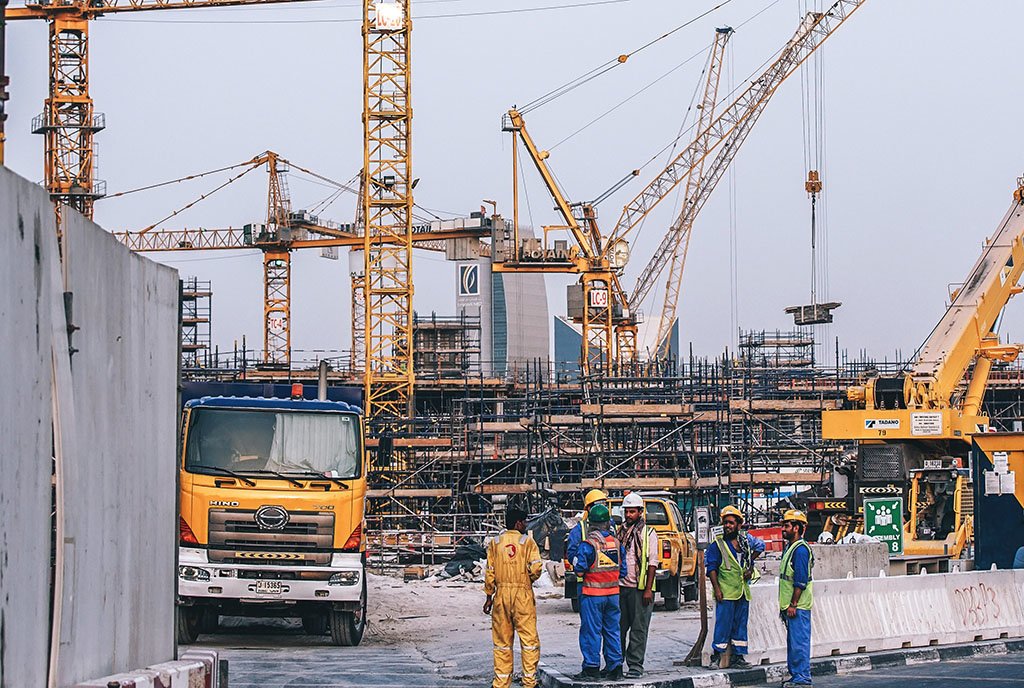 Advantages of Plastic Injection Moulding in Construction Industry
Similarly to other sectors, the construction industry prizes top-quality plastic products that are durable, resilient and able to withstand hostile weather conditions, UV and chemical exposure and other demanding applications. Plastic injection moulding for construction methods provide all of the above advantages and more. The resultant plastic products will not rot like wood, nor corrode like metal. They are also lightweight, meaning that they can be transported and secured in place more easily. Their weight also helps keep storage, transportation and labour costs down.
Other Advantages of Plastic injection moulding in construction include:
1. Any Size, Any Specification
Components made using plastic injection moulding for construction industry can also be made to any specification. This includes very small units to fit into intricate structures and plans, as well as much larger pieces. In other words, the plastic parts can fit inside the smallest piece of equipment, or play an integral part in keeping a building or large-scale construction project upright.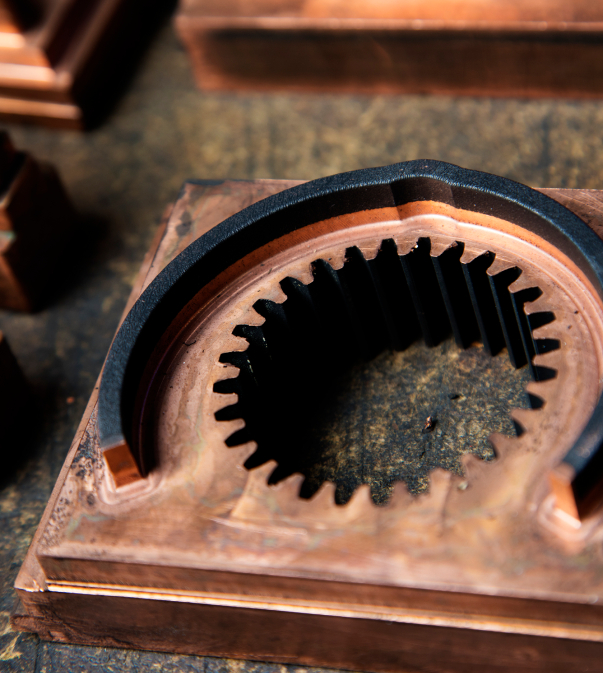 2. From One-Offs To Mass Production
Construction clients can put in mass production orders for larger-scale projects or stock-keeping purposes. Or they can work with manufacturers on a bespoke basis, creating one-off components to fit into a uniquely shaped gap or an intricately shaped unit to solve a problem.
3. Competitive Costing
Plastic is relatively inexpensive, yet still offers maximum quality and robustness. It is generally cheaper and often more widely available when compared to similar construction materials, such as glass, metal or wood. Once the construction injection moulding plates have been designed, they can be used over and over again to produce the same unit without compromising on accuracy or quality. This makes the process ideal for high-volume operations, of which there are many in the construction sector.
4. Excellent Insulation
Many construction projects require an element of insulation or thermal control. Plastic piping and other injection moulded products provide a high level of insulation. They do this without having to have any other materials added, or extra layers placed around them to help keep temperatures to the required level and prevent unplanned heat transference. Plastic injection moulded parts also have very good electrical insulation too, which also reduces unwanted and unnecessary electricity transference. They are safe to handle and can be made to precise shapes and sizes to fit in with a wider thermal piping system or electrical network.
5. Sustainable Solutions
There is a wide range of recyclable plastics available for use in the manufacture of construction injection moulded products. For example, Polyethylene Terephthalate (PET) and High-Density Polyethylene (HDPE) plastics can both be recycled in many construction sector applications. Additionally, excess plastic that is produced in the injection moulding process can be reused, either by being melted back down for a future project or sent to be recycled elsewhere.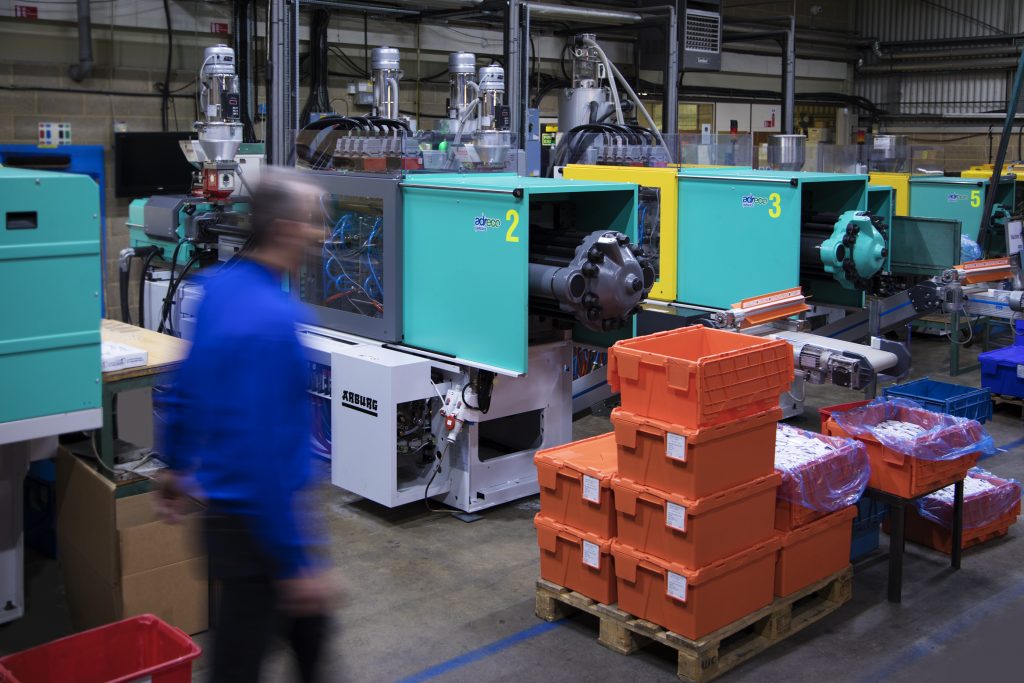 This helps to cut down on landfill and reduce construction companies' carbon footprints. The durability of plastic also means that it doesn't have to be replaced as often as some materials, meaning that new components do not have to be manufactured so often. Also plastics waste can be used in constructions giving them the second life.
6. Attractive Finish
Plastic has overtaken many other construction materials for its aesthetics and versatility in texture, colour and style. It is a common-place materials for signage, due to how well it can take colours and display wording, images, logos and more. Plastic can also look stunning as part of a building's construction or when used inside for smooth, shiny, clean-looking features. Plastic is easier to keep clean and difficult to scratch or damage unless the attempt is deliberate. It can also come in any colour, making it easy to match corporate branding, as well as blend in with existing infrastructure.