Since the start of this year, the Brit Awards, Grammy Awards and BAFTAs have seen multiple celebrities walk the red carpet. Coming up very soon is, of course, the Oscars. Each of these events provides perfect opportunities for fashion-conscious attendees to show off their latest designer finds. One might ask what this has to do with plastic injection moulding. In fact, the versatile process is a very useful production method for all kinds of areas within the global fashion industry.
The great thing about fashion is how easy it is to experiment with different materials, textures and styles. Where plastic would previously not have got much of a look in, now it is being featured in all kinds of different ways, both on and off the catwalk. To follow are some areas where plastic injection moulding is turning heads and supporting the fascinating world of fashion.
Fashion giveaways
While they may not necessarily be the material of choice for A-listers' dresses and suits, plastic injection moulded products still regularly feature in celebrity accessories and fashion events. They can be found in the straps, tapes and handles of gift bags and totes containing luxury goodies for award ceremony attendees to take home with them. Watch straps, plastic belts, costume jewellery, shoe straps, phone cases and more are often chosen as giveaway fashion accessories, making the manufacturing method key for many of the contents inside the exclusive giveaway gift bags as well.
Shop talk
Away from the glitzy celebrity awards, designer and high-street fashions are made available to the rest of us in shops, boutiques and market stands. Garments and accessories are often displayed on mannequins made from plastic injection moulding techniques. The process is also responsible for manufacturing many other retail props and pieces of kit. These include clothes rails, shoe stands, coat hangers, dressing-room hooks and baskets. Plastic is the ideal material for these types of applications, as it can be formed in any shape or colour, is robust and comparatively inexpensive to produce en masse. It is also resistant to damage from chemicals, rust and mould which could transfer onto garments or shoes and permanently mark them.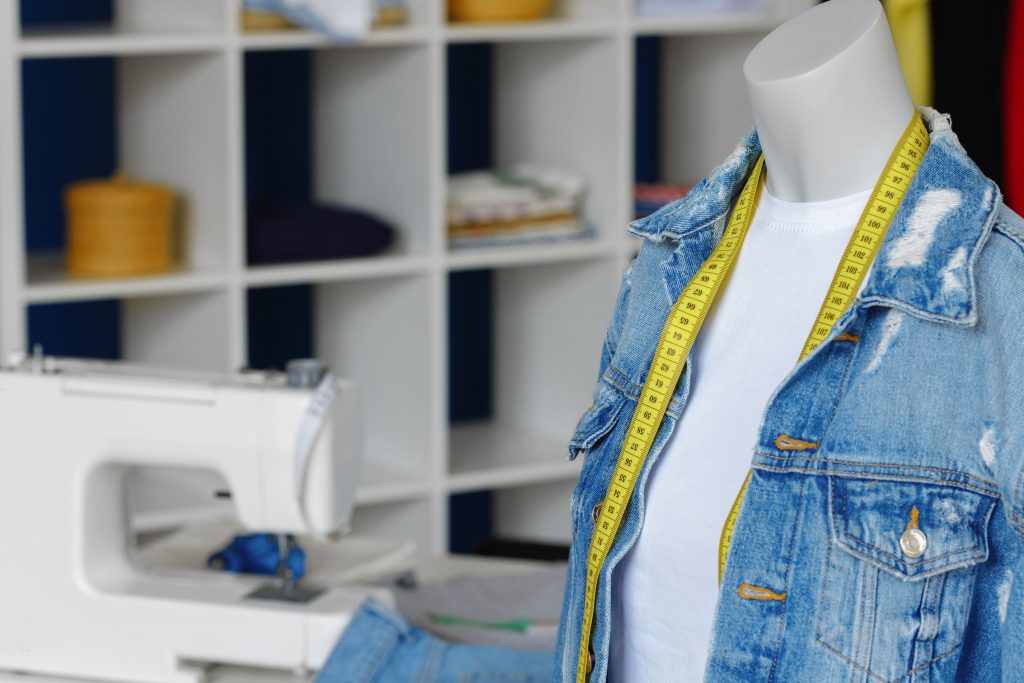 Promotion
Plastic injection moulding is a popular manufacturing process for the advertising industry as a whole. However, its colour-fastness and flexibility to carry any design makes it perfect for eye-catching fashion promotion. Brands can print their colour palette and logos perfectly onto a wide range of plastic promotional materials, from billboards and banners to garment tags and shoe boxes. The process also comes into its own when creating point-of-sale materials and shop front designs to attract customers and display clothing and shoes at their very best. Finally, when perfect design meets top-quality production, even items such as plastic bags carrying a fashion house's logo or colours can become collectors' items in their own right.
Beach vibes
Fashion at the beach owes a lot to the plastic injection moulding process. Must-have beach accessories include sunglasses, tote bags, bikini straps, waterproof phone cases and plastic beach shoes. Using plastic injection moulded products for beach fashion products reduces weight so items can be carried to and from the seaside more easily and enhances colour fastness and resistance to UV fading so they can retain their original look for longer. Plastic is also waterproof, very hard to break and can be wiped clean quickly if any sunscreen gets spilt on it. It can also be used to make bottles for sunscreen, mineral water, after-sun lotion and all the other important things to keep people healthy and hydrated at the beach on a hot day.
Cosmetics
Many cosmetics come in jars, bottles, tubes and pots made using plastic injection moulding. The process is highly versatile, meaning that beautiful packaging can be made from rigid plastics to protect delicate contents or softer alternatives that allow consumers to squeeze out liquids and creams. Plastic cosmetics containers can have more complex mechanisms added to them as well, such as pump bottles for foundation creams, retractable tubes for lipsticks and spray bottles for perfume. Cosmetics packaging can even be personalised for use as giveaways at the awards ceremonies and celebrity events already described above.
Contact Adreco Plastics for more information about how we can support you if you work in the fashion industry.