Christmas is just a few days away now, and households across the UK are gearing up to enjoy some well-deserved time off work, time with loved ones and festive treats. In amongst all the planning, shopping, organising and anticipating, it is quite likely that most of us will give little thought to how plastic injection moulding will feature in our festive celebrations.
Yet the flexible, reliable manufacturing method is responsible for quite a few elements of what many of us have come to associate with 'the most wonderful time of the year'. From keeping our Christmas lunch safe until it's time for it to be cooked to producing so many of the 'must-have' toys on children's wish lists to Santa. Plastic injection moulded products are actually a key part of many families' Christmases, including the following areas:
Packaging and Parcels
Plastic is invaluable for a multitude of festive packaging requirements. For a start, many turkeys and other joints of meat are protected while on the shelves of a butcher or supermarket by plastic trays. Soft fruit and veg have similar packaging, while other festive treats such as exotic fruit juices, tubs of chocolates and the inside plastic layer of biscuit boxes. Even our parcels full of Christmas gifts that we send to friends and families can be protected with plastic and polystyrene components to keep the contents safe in transit.
Toys and Trees
Many children's toys owe their existence to plastic injection moulding techniques to create brightly coloured panels, parts and patterns to appeal to young customers. Some examples include building bricks, dolls, tea sets, babies' activity centres, toy weapons and more. Plastic injection moulding techniques are ideal for making robust, colourful toys as the designs and shapes can be customised precisely and the materials ensure high levels of child safety and durability. The plastic injection moulding process can even feature on our Christmas trees, either used to create the tree itself, if it is artificial, but more often for making beautiful, shatter-proof festive baubles, fairy lights and other decorations.
Cooking and Cleaning
Alongside the glamourous part of Christmas – gift giving, dressing up and having fun – comes the associated chores. The good news is, however, that these are greatly helped by – once again – plastic injection moulded products. Stirring the gravy with a plastic spatula or using a robust, hygienic chopping board to prepare the veggies. Afterwards, any leftovers are kept safely in plastic containers until it's time for that Boxing Day turkey sandwich. Then, there are the countless plastic products created to help us get our houses clean and tidy before hordes of family members descend for the big day. Spray bottles for cleaning fluids, scrubbing brushes, vacuum cleaner components and more.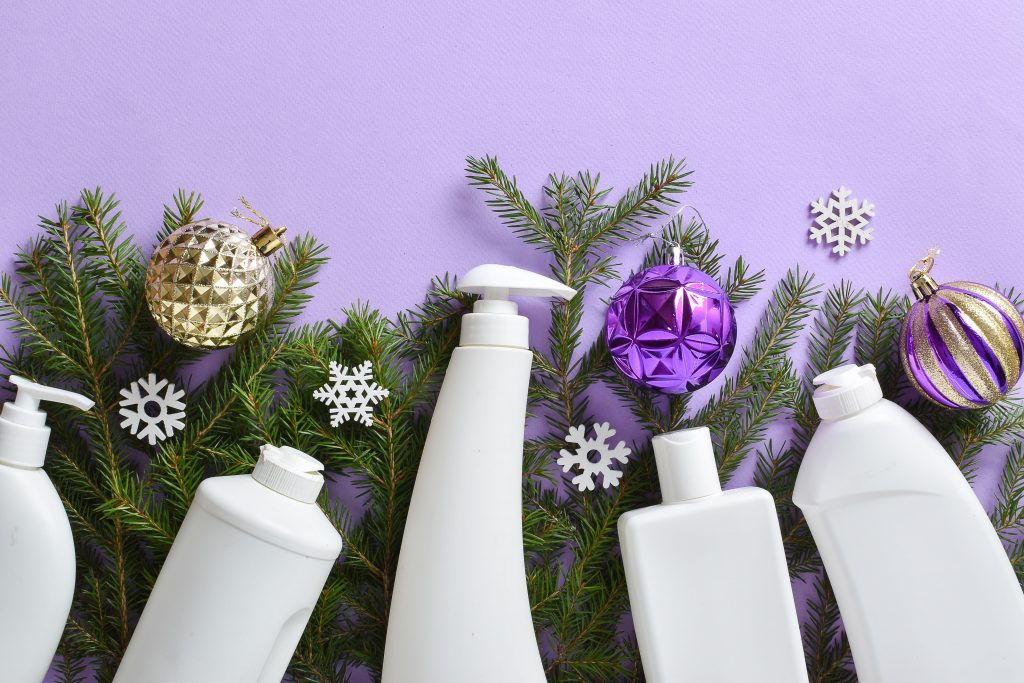 Other Festive Traditions
Additionally, there are other ways in which plastic injection moulded products help us have a very merry Christmas. Crackers often contain small but intriguing gifts that have been injection moulded for mass production. Advent calendars come with carefully designed plastic trays to keep each day's mini chocolate or gift safe. We listen to festive music and programmes on a radio made with plastic injection moulding techniques, or watch films on TVs which contain electronics that also rely on the versatile process.
Sustainable Goals
The watch-word when it comes to plastic manufacturing must increasingly be 'sustainability', as we focus more on how to preserve our planet's finite resources and use them as prudently as we can. Households tend to produce a lot more waste at Christmas, so taking care to recycle as much as possible is very important. What's more, finding new uses for plastic packaging etc. is a great way to have a more environmentally friendly Christmas. For example, turning plastic boxes into storage solutions for delicate festive decorations when it's time to put them away afterwards. Encouraging children to sort out their old plastic toys that they no longer want and donating them to charity, rather than letting them fester in the rooms untouched or be sent to landfill.
All in all, plastic injection moulding has a large involvement in Christmas and its associated celebrations! Then, afterwards, if as much of the plastic created can be reused, recycled or passed on to a new owner, then its positive impact can continue well into the New Year. Everyone at Adreco Plastics would like to wish our readers, customers and friends a very happy festive season.