There are many ways to make medical applications, but the medical injection moulding UK market is attracting plenty of interest at the moment, due to the high-quality results that the advanced manufacturing process can achieve. The pandemic taught us the importance of securing key medical equipment and supplies that are durable, reliable and high performing. The many benefits of medical injection moulding can ensure the production of components that offer all of these essential properties and more.
Here are five compelling reasons to choose medical injection moulding in the UK for your next healthcare or medical sector project.
Clean Room Facilities
Using plastic is already a big plus when it comes to medical injection moulding, as it helps reduce the spread of infection and is easy to keep clean. However, some applications require even deeper levels of cleanliness and sterility. That is when a clean room can come into its own. Injection moulding manufacturing carried out in a clean room offers very high levels of protection against contaminants such as airborne pollutants, aerosol particles and chemical vapours.
Medical applications that use injection moulded components constructed in a clean room include artificial limbs, implants, pacemakers, orthopaedic devices, and implants. Also on the list are surgical instruments, patient monitoring components and specialist medicine delivery systems. All things that require the highest standards of cleanliness and sterile working.
Cost-Effective Production
While upfront costs for injection moulds may be slightly higher than some manufacturing processes, overall, plastic injection moulding offers the medical sector a cost-effective method for producing what they need. This is especially relevant for mass production, as when higher quantities are ordered of the same component, the single unit cost is reduced more and more. Related to this is the rapid production times, which help keep costs lower as larger-scale projects or orders are not kept waiting as long. Higher volumes are easy to control with excellent quality management and tight tolerances. Highly precise manufacturing processes mean that there is far less likelihood of errors creeping in, which could result in whole production batches being rejected.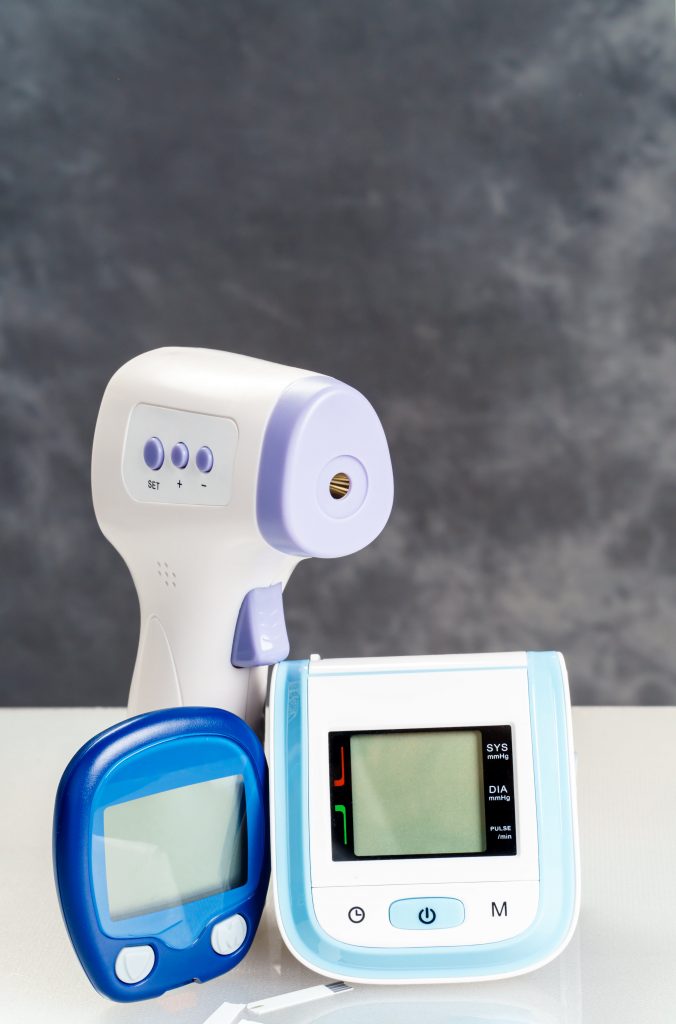 Precise Specifications
Many medical applications are subject to stringent compliance and regulatory standards. This means that they must meet very precise specifications and tight tolerances before they can be used in a medical setting. The most common are ISO standards, which monitor manufacturing processes, as well as quality management systems and the injection moulding materials and facilities that are used. In addition, medical devices are often fitted to a person's individual size, so dimensions must be accurate to ensure the best possible results. Medical grade plastics must be compatible with the human body's biological system, particularly for internal devices to avoid the risk of rejection or degradation once implanted.
Design Flexibility
The different types of plastics and polymers that can be used in UK medical injection moulding are many and varied. This means that manufacturers can benefit from significant flexibility when it comes to product design. Medical devices and equipment that can be made from just this one manufacturing process range from beakers, test tubes and prosthetics to surgical tools, dental instruments and suture delivery devices. The moulding machine can be adjusted to create different sizes, shapes and textures as required and parts can be further customised using colours, patterns and text.
Durability Of Medical Applications
Biocompatible plastics must not only adapt to the human body but they must be built to last. Operations to implant pacemakers and devices are invasive, so the device must be tough enough to last for a long time without the person having to undergo further painful procedures to repair or replace it multiple times. Likewise, surgical instruments, patient monitoring equipment, needle housings etc. must perform well and stand up to pressures, temperature changes and wear and tear in a busy medical setting. Breakages cost money that is not always readily available in a cash-strapped NHS or commercial organisation with an eye on the finances.
In summary, choosing medical injection moulding for healthcare, hospital and other medical applications offer a wide range of advantages, as well as the reassurance of quality materials, a rapid, effective manufacturing process and stringent quality control methods. All of this, plus access to a clean room, should provide you with everything you need for a successful medical injection moulding project.